RECORDED WEBINAR OVERVIEW
Please complete the form below to receive the link to view a 1-hour recorded webinar to learn how the recent ADA Policy Statement on screening and treating patients with sleep related breathing disorders impacts you and your practice.
CONTINUING EDUCATION CREDITS
One (1) AGD PACE Continuing Education Credit will be issued to participants.
ABOUT THE SPEAKERS: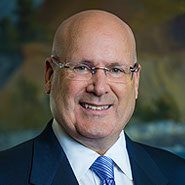 Lou Shuman, DDS CAGS
Dr. Shuman is CEO of Cellerant Consulting Group, known for his expertise in media and digital marketing, emerging technologies and strategic relations. He is a Board Director of the Foundation for Airway Health and a member of the Clinical Advisory Boards and Editorial Boards at Dentistry Today, Dental Products Report, Dental Practice Report, APEX 360, Orthodontic Practice US, The Progressive Dentist, Seattle Sleep Education LLC, as well as the Managing Editor of Dental Sleep Practice. He lectures extensively throughout the world and is the only dentist who has been selected both as a "Top CE Leader in Dentistry" and a "Leader in Dental Consulting" by Dentistry Today. Dr. Shuman served as President of Pride Institute for 6 years and is the creator of the prestigious Cellerant "Best of Class" Awards. Previously, he was Vice President of Clinical Education and Strategic Relations at Align Technology for 7 years.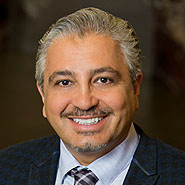 Payam Ataii, DMD, MBA
Dr. Payam Ataii is an award winning graduate of Tufts Dental School who has treated more than a thousand patients with clear aligners and sleep oral appliances as mono and combo- therapies at his private practice in Laguna Hills, California. Dr. Ataii has been an Invisalign faculty member for more than 10 years and recently awarded the North America Educator of the Year in 2016.
As an author, Dr. Ataii has been published in national and international peer-reviewed publications, as well as mainstream press and television. Over the years, Dr. Ataii has presented lectures to thousands of his peers, sharing the results of his research and his innovative practice growth techniques. As an inventor, Dr. Ataii has contributed in the development of patented technology to improve and simplify how dentistry is delivered to patients. Currently, Dr. Ataii serves on multiple company boards and is a recognized key opinion leader.
WEBINAR OBJECTIVES
At the conclusion of this instructional webinar, the participant will be able to:
1. Understand the recent ADA policy and how it impacts the dental office and patients
2. Understand the dental role in the identification and treatment of sleep-related breathing disorders (SRDB)
3. Recognize the signs and symptoms of SRBDs
4. Learn best practices on how to screen patients for SRBDs in your office
REGISTER NOW
This continuing education activity has been planned and implemented in accordance with the standards of the Academy of General Dentistry Program Approval for Continuing Education (PACE) through the joint program provider approval of Sleep Architects, Inc. and Superior Seminar Solutions. Superior Seminar Solutions is approved for awarding FAGD/MAGD credit. AGD ID# 365798. Nationally Approved From 9/1/2017 – 8/31/2020. Approval does not imply acceptance by a state or provincial board of dentistry or AGD endorsement.